Alexandria Ocasio-Cortez on primary day June 26, 2018.
Zephyr Teachout during her race for New York State Attorney General.
Alexandria Ocasio-Cortez waits on line to vote early in the 2020 general election. This was the first year an early voting site was available in Parkchester, an approval Alexandria Ocasio-Cortez fought for.
Tiffany Cabán portrait for her Queens District Attorney race in 2018.
Alexandra Rojas of Justice Democrats talks water conservation policy with candidate Kerri Evelyn Harris in Delaware during a visit to Dewey beach and boardwalk.
Team AOC on the night of the general election night in 2018
Portrait of Jessica Cisneros, in her race against Henry Cuellar in Texas' 28th District. Born and raised in Laredo, she is the daughter of Mexican immigrants and a human rights lawyer. Shot for Justice Democrats.
Alexandra Rojas, Justice Democrats, waits out a sudden downpour while canvassing for Kerri Evelyn Harris in Wilmington, DE.
Alexandria Ocasio-Cortez celebrates in the Bronx after winning her primary in 2018.
Portrait of Ronald at the NYCHA Mitchell Senior Center in the Bronx. This work is part of a project advocating for the release of state wide funds meant for repairs at NYCHA.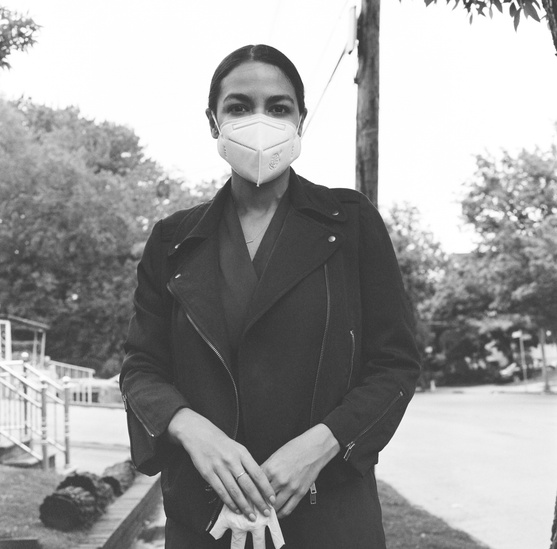 Portrait of Alexandria Ocasio-Cortez on May 23rd, 2020 in Queens, several weeks into her campaign's food distribution program.
Kerri Evelyn Harris on the day of her primary election against incumbent Tom Carper. She lost the election with 35% of the vote.
Alexandria Ocasio-Cortez is embraced by her Campaign Manager outside the Corona Diner, where she was co-hosting an event to spread awareness about the census in neighborhoods that are historically undercounted.
Alexandria Ocasio-Cortez portrait, shot for her 2020 re-election campaign.
Bernie Sanders and Alexandria Ocasio-Cortez embrace on stage in Iowa during the Presidential Primary in 2020.
Nina Turner phone banks with volunteers for the Kerri Evelyn Harris campaign in 2018.
Jamaal Bowman meets with constituents at a house party in the Bronx.
Kerri Evelyn Harris with her mother before voting.
Portrait of Jamaal Bowman, in his race against Eliot Engle in New York's 16th District. Bowman is the founder and former principal of a public middle school. Shot for Justice Democrats.
Alexandra Rojas reacts to Kerri Evelyn Harris' primary loss.
Naureen Akhter, founding member of Muslims for Progress and Bangledeshi Americans for Political Progress.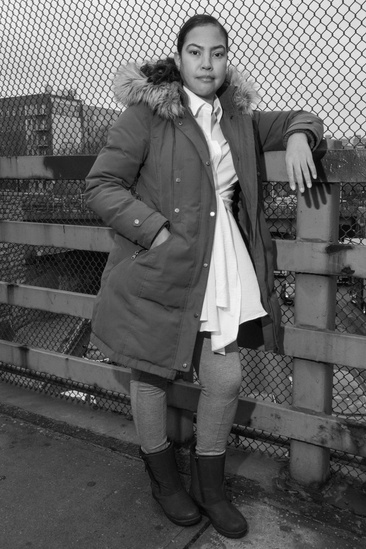 Samelys López, former congressional candidate, community organizer and housing justice advocate who grew up in the NYC shelter system. She is a co-founder of Bronx Progressives.
Bernie Sanders at a campaign stop in Iowa 2020.
Tiffany Cabán portrait for her City Council race in 2020.
Kerri Evelyn Harris' staff and family wait for her to vote during her 2018 primary election.
Alexandria Ocasio-Cortez pulls a cart of groceries in the Bronx this past May on one of the many food distributions her campaign organized. Her campaign has delivered 80,000 meals and raised over $1.1M for Covid19 relief.
Jasmin Sanchez makes an early morning coffee fun for volunteers on Alexandria Ocasio-Cortez's campaign. On election day Get Out the Vote efforts start at 6am.